The requirements for formlining are huge: Can the desired surface appearance of the concrete be achieved? Are the requirements for load-bearing capacity, dimensional stability and robustness met? Is the desired format achieved with as little waste as possible? Is a cost-effective frequency of use achieved? Can the panel be disposed of in an environmentally friendly way?
These questions and many more are at the heart of our product development process. Together we are developing new concepts for the construction site of tomorrow that offer our customers real added value. During the development of the new ROBU B Formwork Panel, our engineers focused on the last two questions and dealt extensively with the resource-saving use of raw materials and the longevity of the panel. As with many other PERI products, sustainability was therefore firmly anchored in the development process and the end product.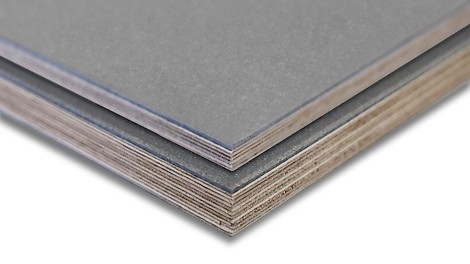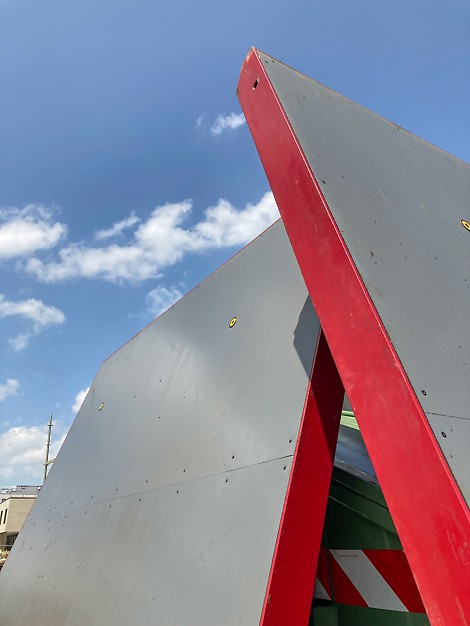 The result is impressive and is already available for use on construction sites around the world. The ROBU B Formwork Panel combines the advantages of a wooden formwork panel with the advantages of a polypropylene panel. The core is made of birch plywood, while the concrete-facing side is made of a highly robust polypropylene layer with wood fibre content. All this makes the innovation particularly durable and at the same time saves resources – both financially and naturally. Compared to other popular formwork panels on the market, the surface made of wood fibre can be welded easily and, if necessary, even on the construction site itself – and scratches can be repaired with minimal effort.
The new ROBU B Formwork Panel is just one of many examples of how we take the topic of sustainability into account in our PERI product portfolio. After all, we have set ourselves the goal of promoting solutions for the circular economy and green building through new products, technologies and life cycle assessments.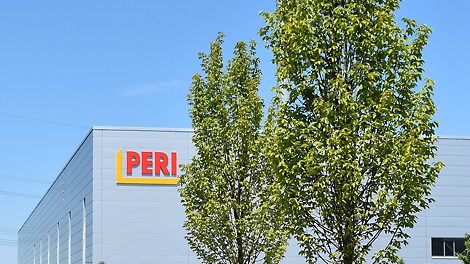 Sustainability at PERI
New prospects for future generations
Our sustainability strategy comprises a total of five fields of action, all of which aim to make our business activities more sustainable.
Worldwide at your side
ROBU B can already be ordered for some of our PERI formwork systems. For more information on availability and product details, please do not hesitate to contact our subsidiaries.
Select your country and you will be taken to the respective website in your language.