At home all over the world
Diverse, multi-faceted and constantly evolving
We are an international market leader and at home all over the world, but the beating heart of our company is the Bavarian town of Weissenhorn in Germany. We are technology enthusiasts, but our first priority is humanity and appreciation for the individual and the team. Our strengths are formwork and scaffolding systems: From the Petronas Towers to the Panama Canal and from the Bosporus Bridge to the Fehmarn Belt Tunnel, we have had a hand in the iconic structures of our time. But let's never forget the local building trade and the private builder.
We are pressing ahead among others with the digitalisation of the construction industry and are pioneers in 3D construction printing. At the same time, we use our know-how to protect historical monuments. In short, we are diverse, multi-faceted and constantly evolving. But this is what we are and what we will remain: A family business that never ceases in its efforts to make construction faster, more economical and simply better.
Building the future
Together and responsibly
"Accelerated by digitalisation, climate change and population growth, the world is changing and with it our markets: Global construction activity, for example for the creation of housing, is constantly increasing, infrastructure measures are becoming noticeably larger and more complex, and topics such as resource efficiency and green building are becoming more and more important. At the same time, great innovation potential is waiting to be realised in the traditionally conservative construction industry. 3D construction printing, robots and drones, digital inventory geometry recording or sensory tracking of manufacturing processes to ensure execution quality are probably only the first harbingers of what our engineers will still offer in research and development.
In all of this, we at PERI do not see ourselves as being driven, but as a proactive driver for the future viability. We strive to create sustainable success for our customers with innovative solutions – today and in the future. They are already benefiting from our digitalised processes and services along the entire value chain.
We are equally consistent in our approach to sustainability – structured, systematically, global – across ecological, economic and social facets. Above all, however, we are changing in order to remain true to ourselves: as a global company too, we rely on the people who work for us with creativity, curiosity and courage, with their own heads and strong hearts for their projects. To this end, we are constantly developing our corporate culture. As a learning and open organisation in which individuality and diversity, the will to achieve and humanity, a hands-on sense of reality and visionary thinking are given equal space. As a family business where everyone has the chance to make the best of themselves and us. As a strong community that is building the future together."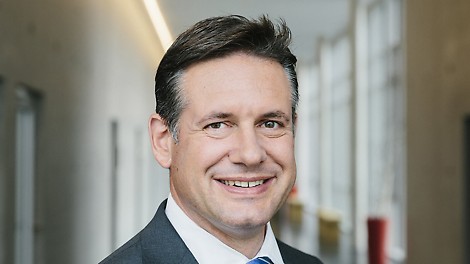 Alexander Schwörer, Deputy Chairman of the Advisory Board
Developing success
The success of our customers comes first
We do not view inventiveness and creativity as ends in themselves, but as means to make our customers more successful. This applies to our system solutions, which we use time and again to bring new impetus to the market. And it applies to our organisational structure and infrastructure, which quickly captures innovation potential, implements it efficiently and makes it available to our customers around the world through strong performance and delivery capabilities.
Shape the future

Just like our name, our aspiration is to be comprehensive. From integrated formwork and scaffolding systems to digital tools, from training and services to the engineering of industrial and infrastructure projects, we support our customers in a holistic manner. With innovative concepts along the entire value chain, we are co-developers, guarantors of reliable results and pioneers in the digital transformation of the entire industry. We are building the future, because that runs in our veins.

Top quality for the whole world

Innovation and performance worldwide: Developed in our lead plants for formwork systems and scaffolding materials, highly automated plant, welding and galvanising technology ensures top quality, material availability and delivery reliability in the global network.

Rapid availability worldwide

We research and develop ourselves and produce with high levels of automation for best quality. Our numerous warehouse locations worldwide offer rapid availability of system equipment for you as a customer and your project on site.
We are PERI – The world is our construction site
PERI is a Greek word and means: "around, about". What was originally meant was the enveloping formwork. But since then, not only have many buildings grown in height, but we have also grown into our name.
Today, around and about means: comprehensive system solutions for all aspects of construction that allow our customers to grow beyond themselves.
We are on site for you worldwide
We support our customers from A-Z - no matter where they are in the world. You will find detailed information about our products and projects on the individual country websites. We would be happy to help you too.