The images in more detail
The following is an overview of the images contained in the press set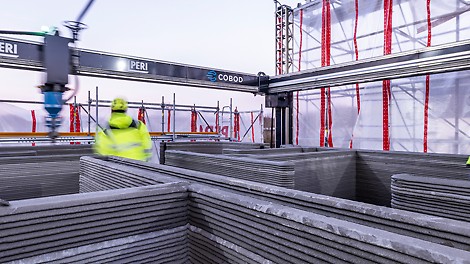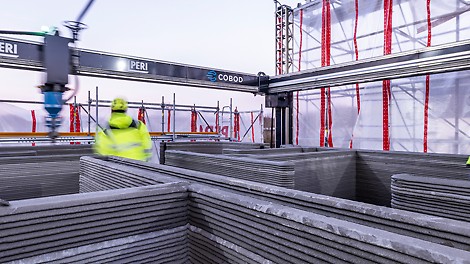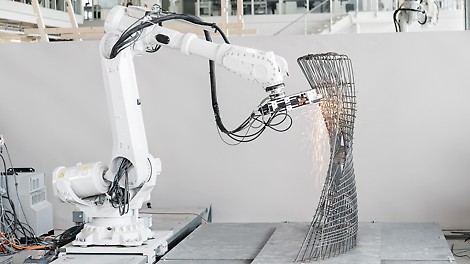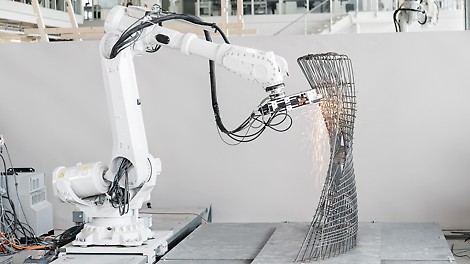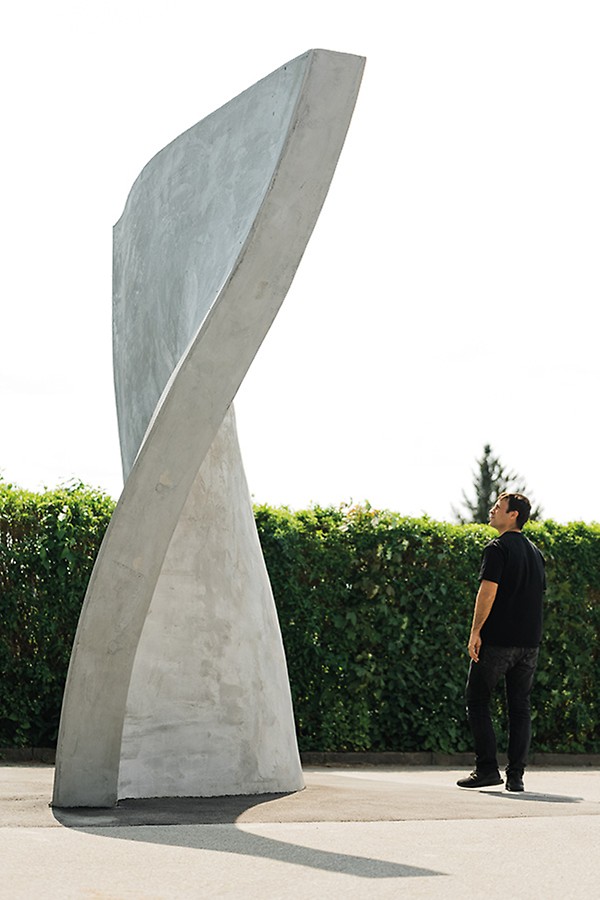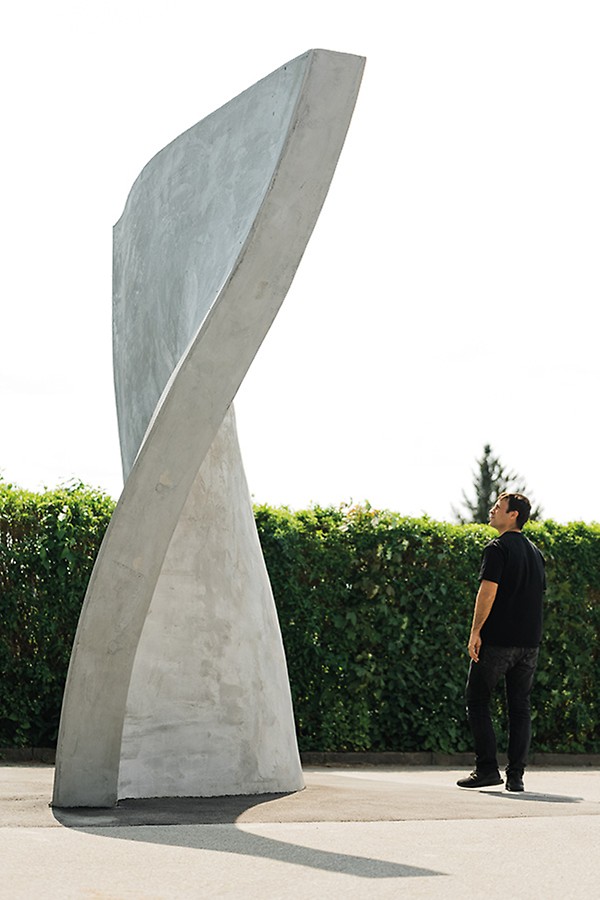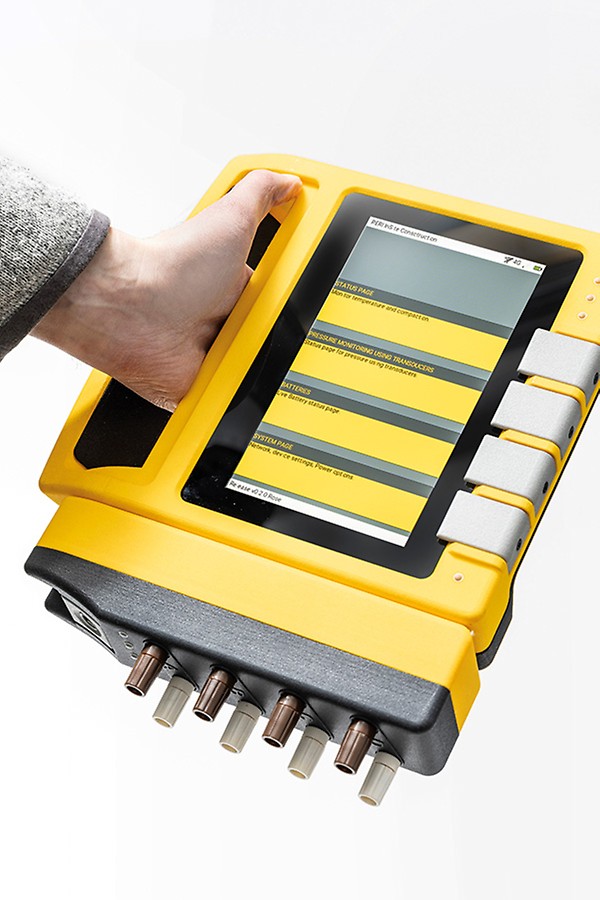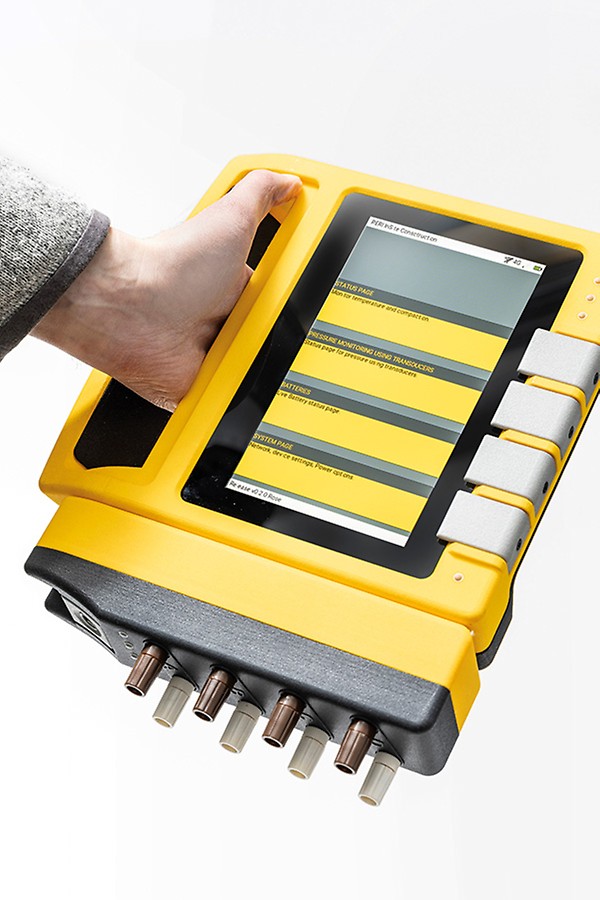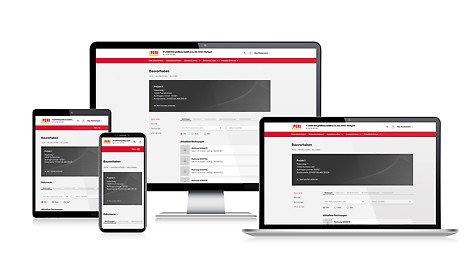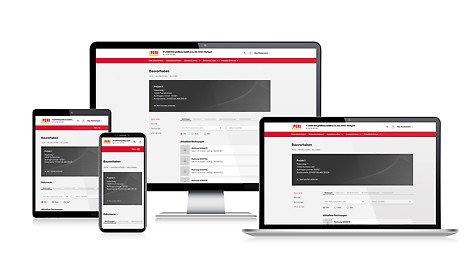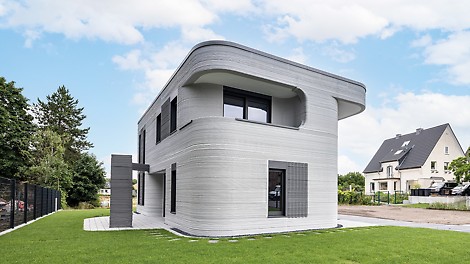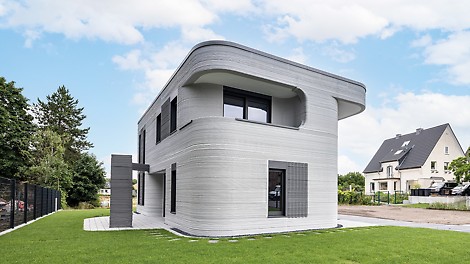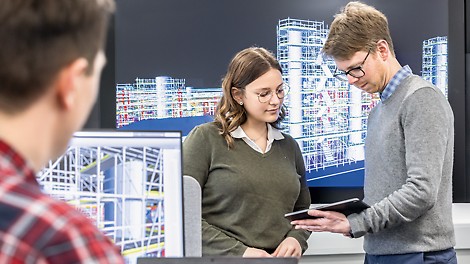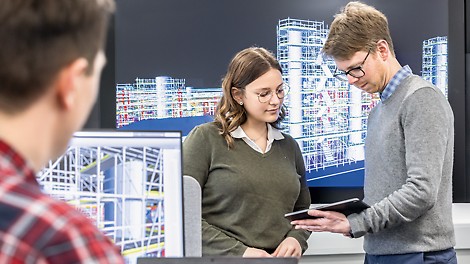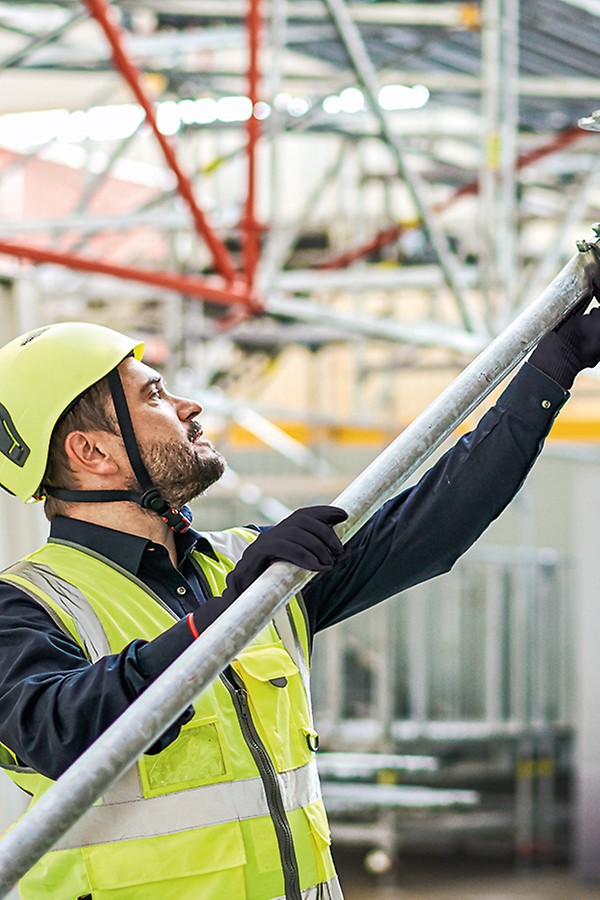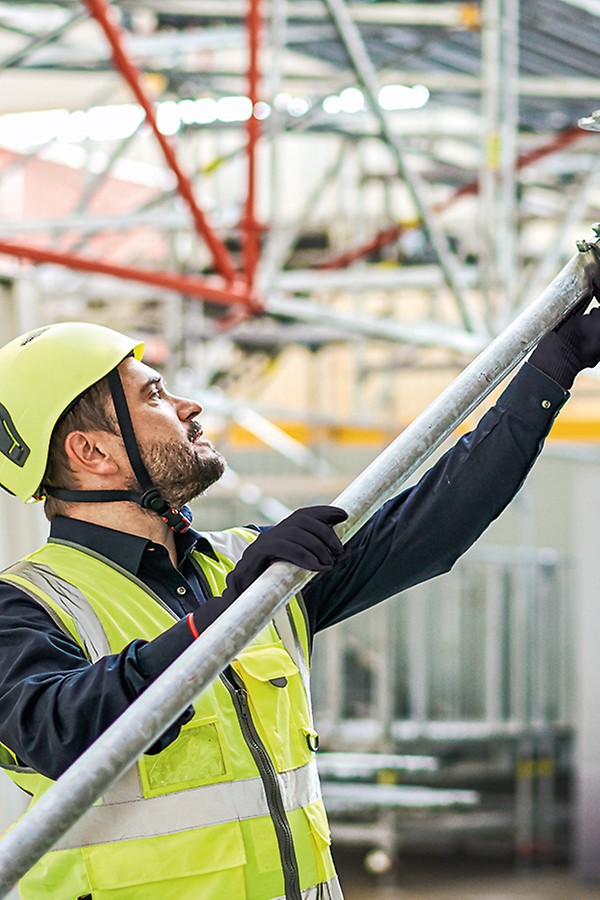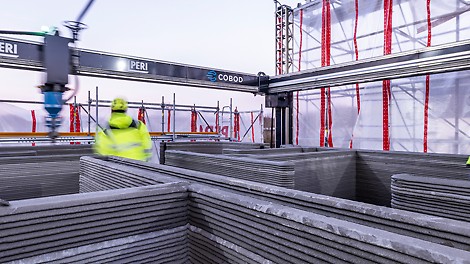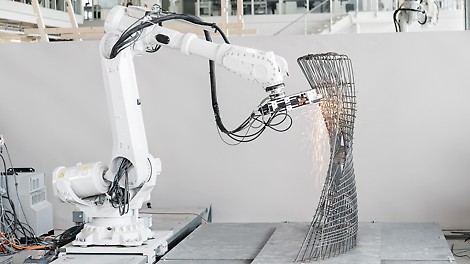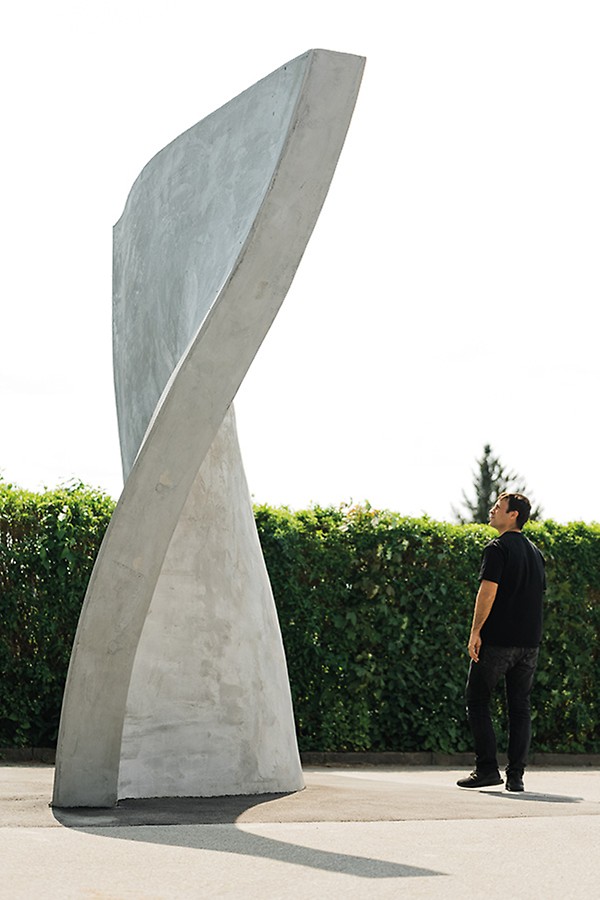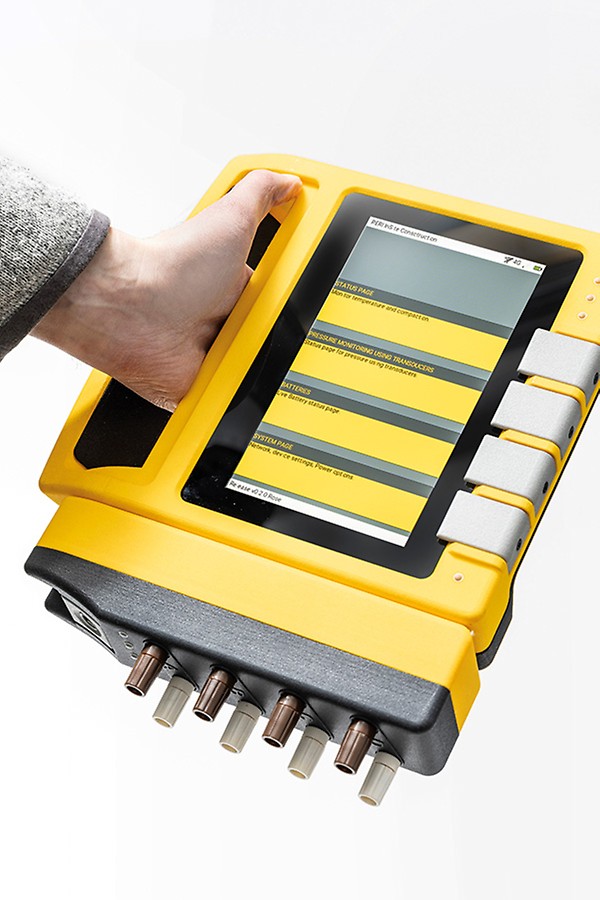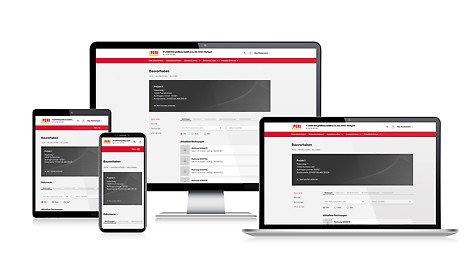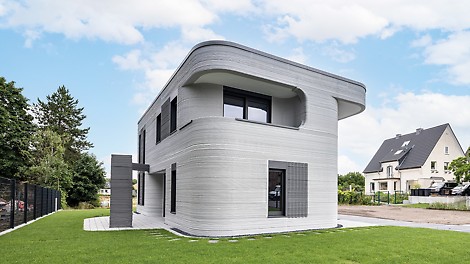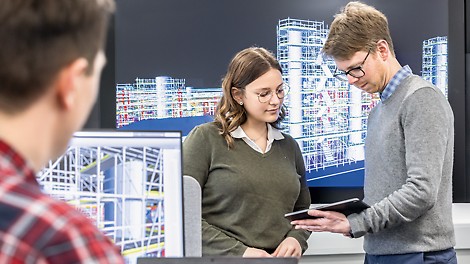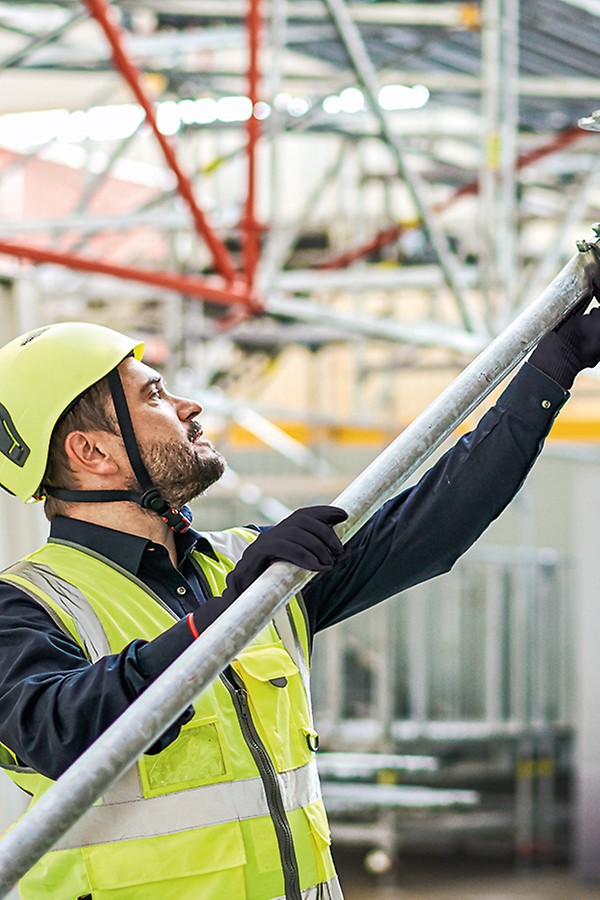 When developing new products, PERI focuses not only on sustainability but also on the topic of digitalisation. Visitors to the exhibition hall can experience first-hand how both topics are implemented and linked at PERI using numerous practical examples to prepare the construction industry for a sustainable and digital future. With this approach, PERI is helping companies future-proof their business and actively counteracting the shortage of skilled workers in the construction industry. Because PERI has its finger on the pulse with digital solutions and creates better working conditions with more safety and higher ergonomics with automated work processes. This offers new opportunities for retaining skilled personnel in the long term.
Première of MESH technology
The innovative MESH technology, which PERI will be showing to interested visitors for the first time at bauma, represents an excellent example of how sustainability and digitalisation go hand in hand at PERI. MESH is a digital production method for reinforced concrete structures that makes it possible to produce complex or curved reinforcement cages, which were previously manufactured with elaborate manual work, through an automated prefabrication process. The 3D grid structure created in this way then serves as formwork and reinforcement at the same time and is filled with a specific concrete mix. This makes conventional formwork unnecessary, meaning complex shapes and structures can be creating cost-effectively without formwork. The technology is used in customised concrete components for the production of sophisticated moulds for building construction and civil engineering. Conventional concrete structures are produced with less material input than usual and without formwork waste.
The robot-assisted technology was developed at ETH Zurich and has been used in an industrial construction process in partnership with PERI and Sika since 2018. The next step followed this year with the founding of MESH AG, an ETH spin-off based in Zurich with the participation of PERI and Sika. The result is impressive: MESH is one of the finalists in the digitalisation category of the bauma Innovation Award.
New hub for PERI InSite Construction
Digital support during the concreting process is provided by the flexible sensor portfolio of PERI InSite Construction, which helps site personnel to make informed decisions about the concreting process. At bauma, PERI will be presenting the new ISC Hub for the first time, which will make data collection even easier from now on. The simple and handy control unit makes it possible to take several measurements and measurement types at once. While the SONO WZ Water-Content Analyser displays the measurement results directly on the hand-held device, the three sensors for monitoring concrete strength, concrete pressure and concrete detection are connected by cable to a reusable transmitter unit, the ISC Node, which communicates with the ISC Hub. The Hub in turn transmits the collected data to a cloud solution, where the user can retrieve it in real time. For optimised data collection during the entire concreting process, several nodes can be connected to the ISC Hub at the same time. At bauma, PERI experts will explain the functionality of the PERI InSite Construction portfolio on a replica of the piers and tunnel formwork carriage of the 485-m-long Filstal Bridge in Mühlhausen im Täle, Germany. This is part of the high-speed railway line between Wendlingen and Ulm and, at a height of 85 m, is one of the highest railway bridges in Germany, connecting the Bossler Tunnel in the north with the Steinbühl Tunnel in the south.
Digital project management with the new myPERI Customer Portal
Just in time for bauma 2022, the successful myPERI Customer Portal is taking another step into the future. With a new platform and innovative features, it offers even more transparency and interactivity. The myPERI Customer Portal enables access to PERI construction projects with comprehensive project information on used and required materials, costs as well as product and article information. Reports and visual representations also facilitate work processes in all phases of construction site management. Important project data is also stored in a digitalised and centralised manner and can be used by all participants at the same time, which ensures transparent and simplified communication.
The revised user interface with responsive design for all end devices and the new search function ensure even more intuitive operation. This allows users to manage their construction projects digitally and track progress while on the move. PERI is constantly refining the portal together with its customers. More functions are in the planning phase, e.g. for reporting. The new myPERI has been available in Germany since September – other countries will be added on a gradual basis.
Live demonstration of 3D construction printing
With 3D Construction Printing, PERI has another innovation in its portfolio, to which almost 400 m2 are dedicated at this year's bauma. In the 3D printing area, visitors can look forward to a live demonstration of 3D Construction Printing with the COBOD BOD2. In printing technology, PERI relies on the COBOD BOD2 gantry printer from the Danish manufacturer and market leader COBOD, in which PERI has held a stake since 2018. Development of the technology has been ongoing since the last bauma and the design and technical options of 3D printing have been optimised. For the first time, the 3D printing team will present its extensive service portfolio at its own booth with an open area directly in front of the PERI exhibition hall.
As an automated and additive manufacturing process, 3D Construction Printing represents an alternative way of building houses. By means of a 3D printer, concrete structures can be quickly and inexpensively created without any formwork and a high degree of design freedom. This makes the process perfectly suited for use in residential construction and in the creation of individual prefabricated parts.
Plan formwork and scaffolding projects efficiently and digitally
In addition, PERI will present numerous digital planning tools at bauma 2022 which simplify the preparation of formwork and scaffolding projects, provide a realistic visualisation of project planning and are designed to benefit the user. Visitors to the exhibition hall can try out PERI software and tools and digitally experience project examples together with experts.
With QuickSolve, MultiCAD and PERI CAD, the PERI portfolio includes various solutions for different applications and degrees of complexity. QuickSolve is a planning application that is tailored to non-complex projects and is particularly self-explanatory. The web application simplifies everyday construction site work and allows for simple ground plans with formwork and/or scaffolding solutions to be generated automatically on the basis of material availability on the construction site. The free tool is available around the clock, and no installation is necessary.
The PERI MultiCAD portfolio presented for the first time offers professional and intelligent formwork planning in Autodesk Revit and many other CAD systems. Together with CADENAS, the existing range of PERI planning objects at bimcatalogs.net was multiplied from 150 to over 700 components for planning in over 150 CAD formats. In addition, PERI developed intelligent planning functions for PERI systems in the BIM² plugin BIM²form for Autodesk Revit together with BIM² GmbH.
For experienced CAD users, PERI will present a new version of PERI CAD, the ideal planning tool for creating professional formwork and scaffolding plans with precise 3D models. The field of application ranges from simple ground plans for residential and office buildings to complex engineering structures such as tunnels and industrial scaffolding. The new PERI CAD version supports the current version of AutoCAD Architecture 2023 and offers improvements in the area of performance as well as automatic formwork solutions for the PERI wall formwork systems. In addition, new functions are available for the 3D planning of scaffolds, as is an import function for scaffolding solutions from the scaffmax scaffolding planning software, which can be used to transfer the scaffolding to PERI CAD and supplement or adapt it as needed. The IFC export of the formwork and scaffolding solutions with extended metadata supports the BIM workflows later in the process.
Digitally identify and manage PERI material
With the PERI MATERIAL SCAN App, PERI is presenting another digital tool that provides the user with an overview of all important product information, such as approval status, formwork type or test certificates. Depending on the PERI system, product identification is carried out using different technologies; for instance using RFID in the case of SKYMAX Panel Slab Formwork. The bulk detection of the formwork panels also makes it easy to count the material. The risk of material confusion is minimised.
Also new this year is PERI Asset Tracking, which enables intelligent material management. Through an active tracking process, customers can follow the location of their material – from the warehouse to the construction site and back again – in real time. Live data and tracking services can clearly locate the material and minimise theft. This leads to improved workflows with optimised deployment planning and therefore higher cost transparency.
Contact persons
If you have any further questions about text or image material, please contact our press department directly.
Markus Woehl

Business & Finance Media

Tanja Häuptle

Trade Media