The images in more detail
The following is an overview of the images contained in the press set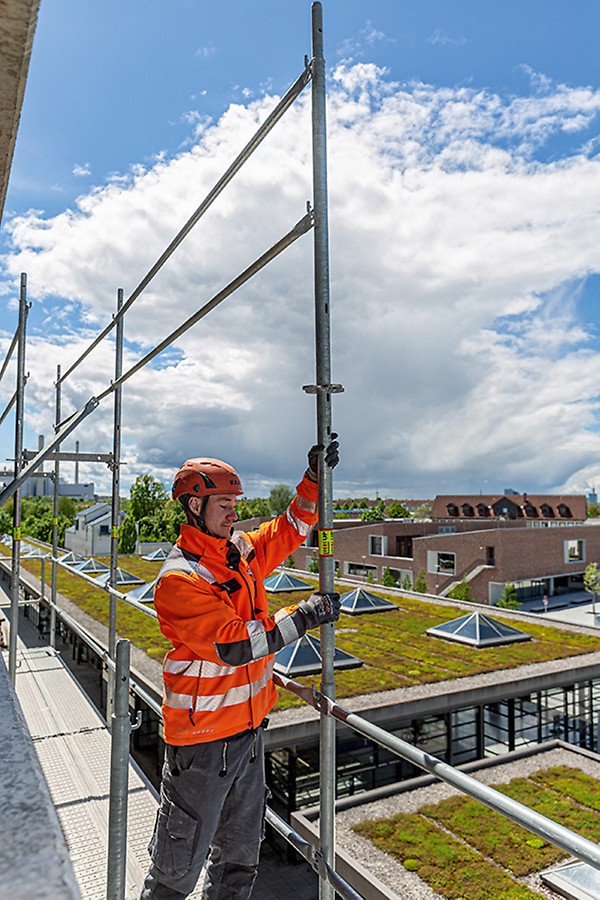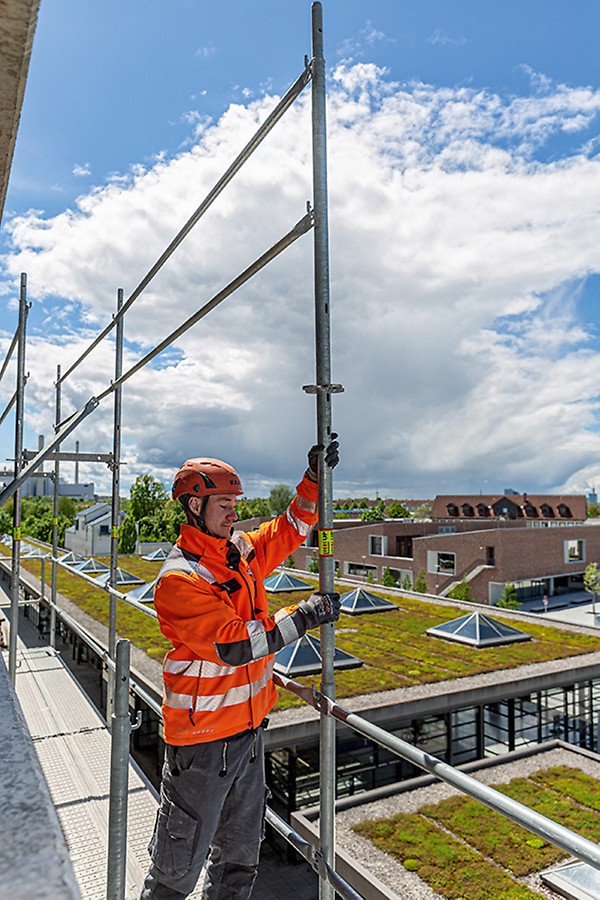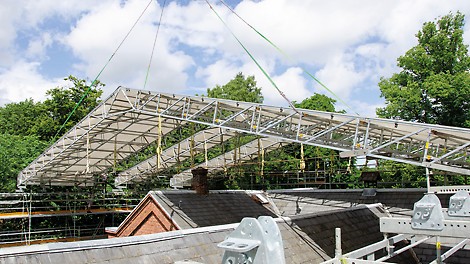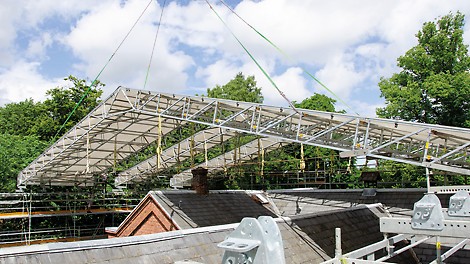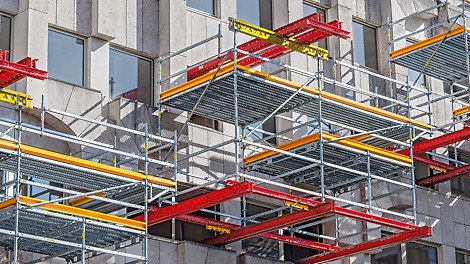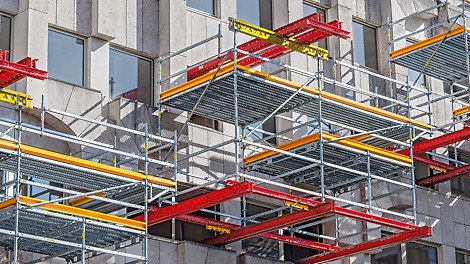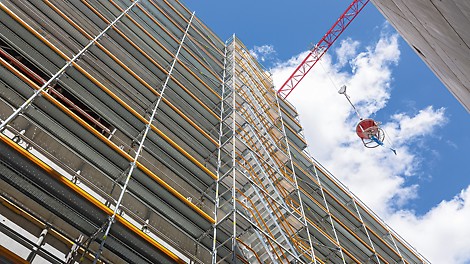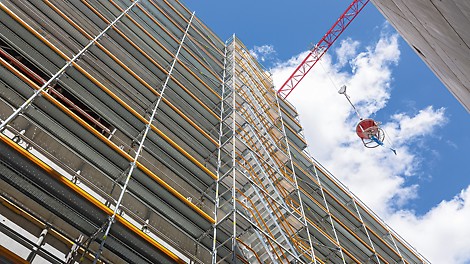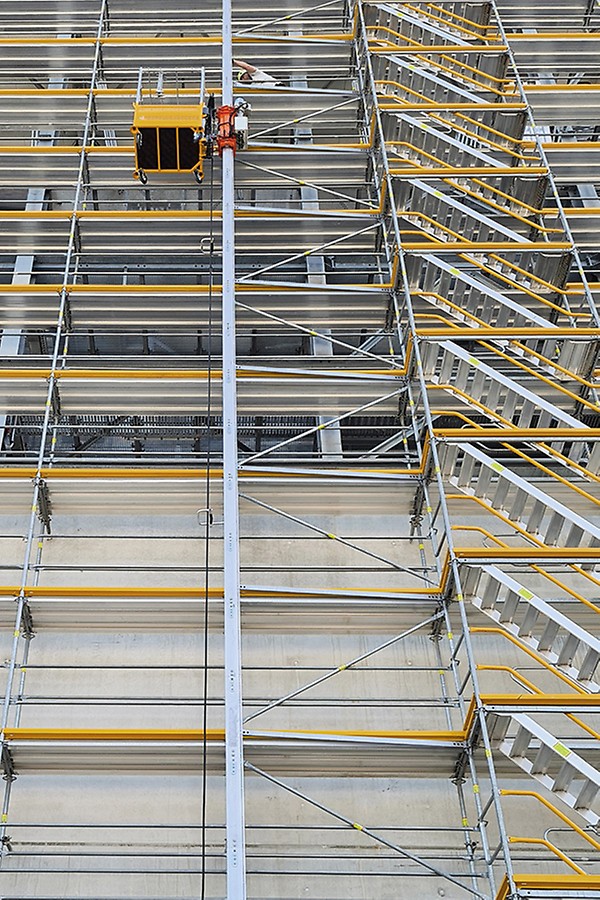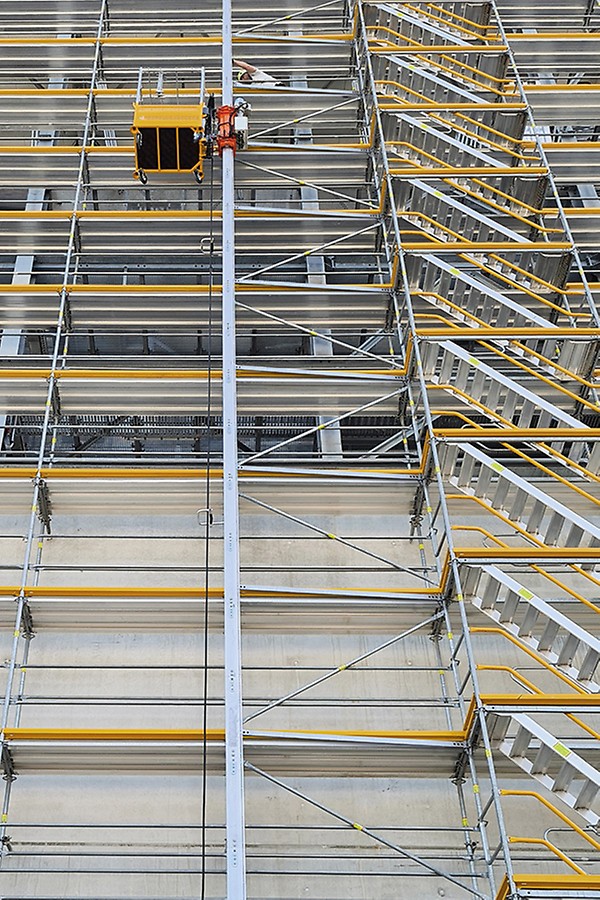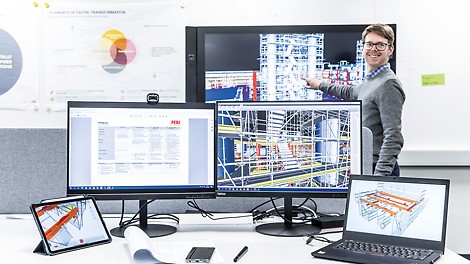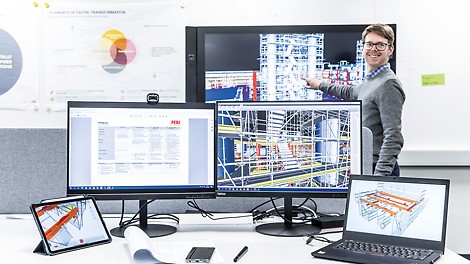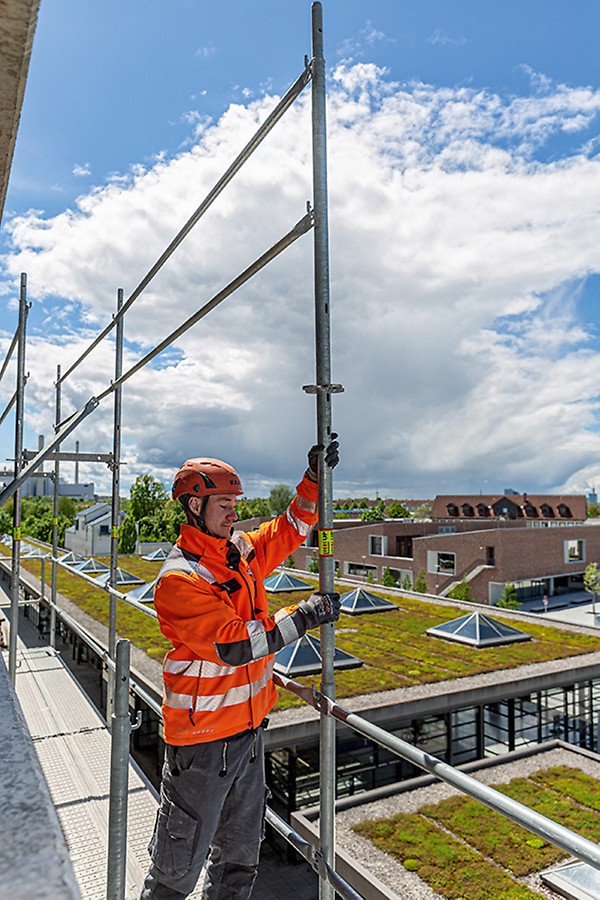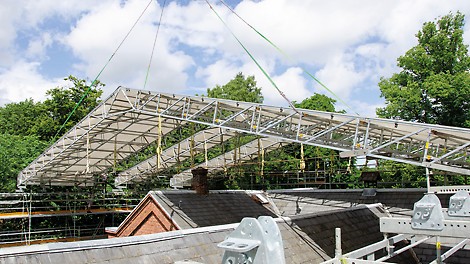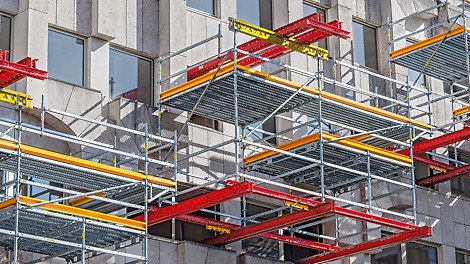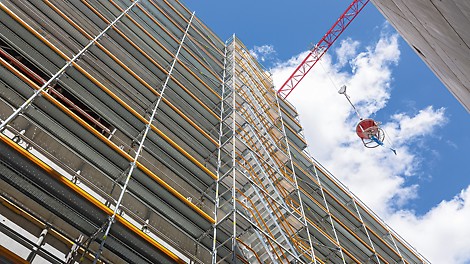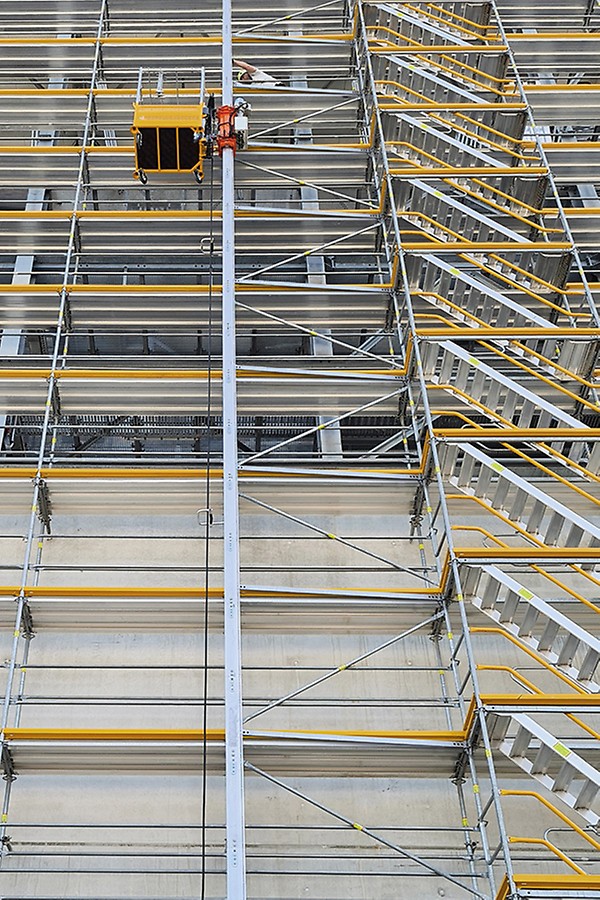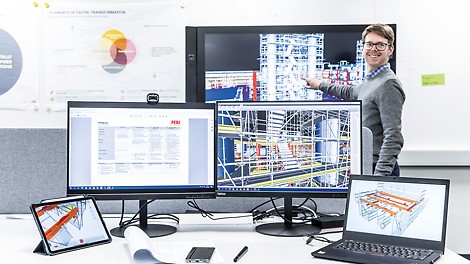 Visitors to the PERI exhibition hall can look forward to several innovations for scaffolding. In this way, the scaffolding and formwork manufacturer will demonstrate how tried-and-tested scaffolding solutions, digital tools and expert support can make scaffolding more economical, faster and safer – both today and in the future.
Achieve a lot with just a few components
The focus of the innovations on display is the PERI UP Scaffolding Kit, which enables a high level of application diversity with a small number of components. In line with this modular logic, PERI is presenting new additions at bauma that increase the range of functions. For example, weather protection roofs for large spans of up to 45 m are supplemented by a practicable solution for small spans of up to 25 m. Numerous other exhibits vividly demonstrate the versatility of the construction kit. For example, in addition to facade and working scaffolds, it will also be possible to experience shoring systems.
Interested scaffolders can also look forward to a special innovation that is now being shown at the trade show. For several years, PERI has been offering the right solution for almost every facade with the Easy vertical. Now comes another milestone for facade scaffolding with supplementary verticals. These open up a wider range of applications, and thus offer completely new possibilities on the construction site – with full compatibility with the proven verticals.
Furthermore, at this year's bauma, the focus will be on successful PERI inventions that go hand in hand with the vertical variant, such as the system-integrated guardrail in advance without additional components, the versatile scaffolding nodes and the principle of "plugging instead of screwing".
Optimised stairs for more flexibility
As a further highlight, PERI will be showing a diverse portfolio of stairs at bauma. The lightweight aluminium stairs in 67 cm and 75 cm widths have been relaunched. These can be directly attached to an existing PERI UP Facade Scaffold without an additional row of verticals and without special components. Here, the stair elements can be combined with PERI UP facade and core components – which not only gives the scaffolder more flexibility on the construction site but also when it comes to storage. In combination with the PERI UP core components, an independent stair tower with stairs running in opposite directions can also be constructed with the staircase in 75 cm width.
The built-in features also enable safe standing during assembly and protect workers from potential accident risks. Stair class B with its deeper steps provides additional convenience. All components are robust thanks to the use of new production and welding processes; the simple handling also avoids errors during assembly.
Firm support during transport, handling and assembly
While the PERI UP stairs provide safe access, the STS 300 Scaffold Transport System enables efficient assembly of PERI UP scaffolding. The STS 300 has been specially adapted to the PERI UP Scaffolding Kit and can be simply attached via the PERI UP ledgers and scaffolding nodes – without prior modification of the scaffold and without additional rows of verticals. In addition to vertical transport on the scaffold, the removable, stackable boxes also allow horizontal transport on the ground, facilitate logistics and protect employees by reducing the need to transport material by hand. Another advantage of the removable boxes is the simultaneous loading and unloading from a secured position on the ground and at the top at the scaffolding level. This not only provides more safety, but also reduces waiting times. Because the system grows in size from one lift to another, this also facilitates scaffold assembly and dismantling, so that more projects can be implemented in less time with fewer personnel. Visitors to the PERI exhibition hall can see the system for themselves on site.
Wide range of possibilities through combination with the engineering construction kit
At bauma, PERI will also be showing various possible combinations of the PERI UP Scaffolding Kit with the VARIOKIT Engineering Construction Kit, which enable the cost-effective erection of relatively complex solutions for working platforms, shoring and access. The basis for this is the grid dimensions of 12.5 cm for the VARIOKIT and 25.0 cm for the PERI UP Scaffolding Kit. Delivery from a single source avoids interface friction both during planning and on the construction site, and the ability to rent the components ensures optimum cost-effectiveness.
At the show, the scaffold manufacturer will demonstrate how VARIOKIT can be used as a load-bearing base for various PERI UP scaffolding solutions in tight spaces. Visitors will also be able to try out all coupling and interface components for themselves on site.
Planning scaffolding – with digital support
In addition to the hands-on products, visitors to the trade show will also be able to try out PERI's software and tools, and digitally experience project examples in an exchange with experts. In this way, interested parties will have the opportunity to immerse themselves in extended reality directly on site or get to know the extended planning possibilities of the various apps. In addition, PERI also provides an outlook on what the future of digital applications may look like.
Contact persons
If you have any further questions about text or image material, please contact our press department directly.
Markus Woehl

Business & Finance Media

Tanja Häuptle

Trade Media