The images in more detail
The following is an overview of the images contained in the press set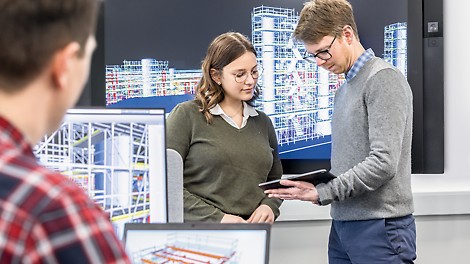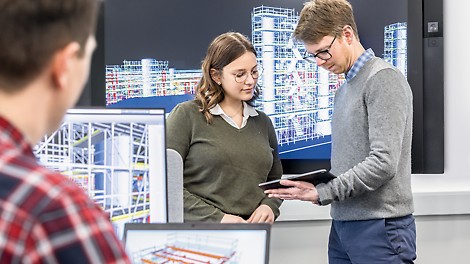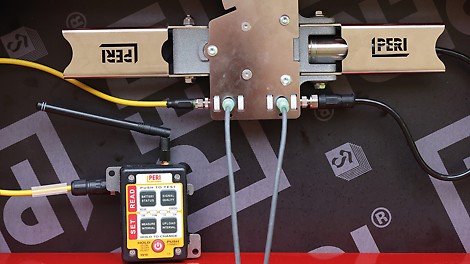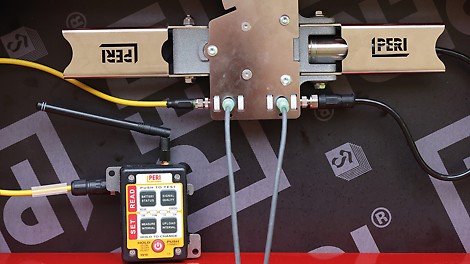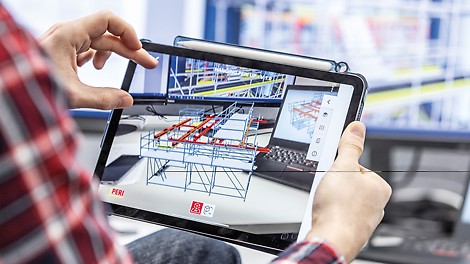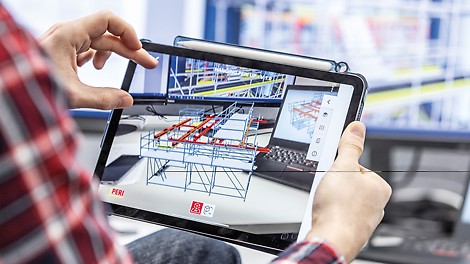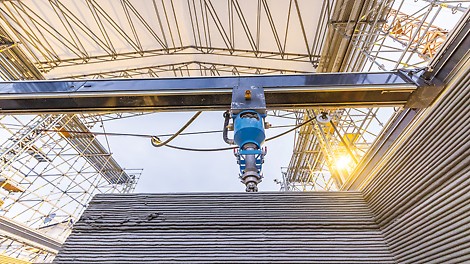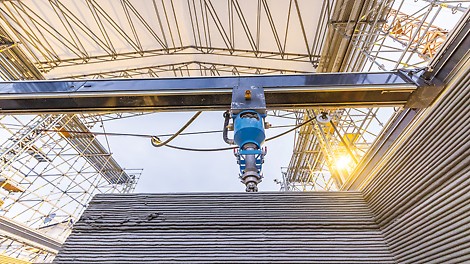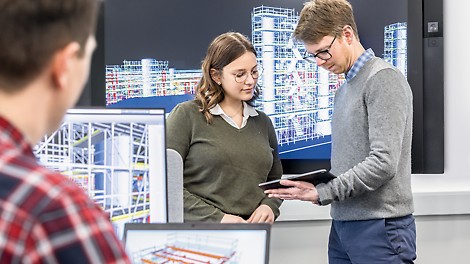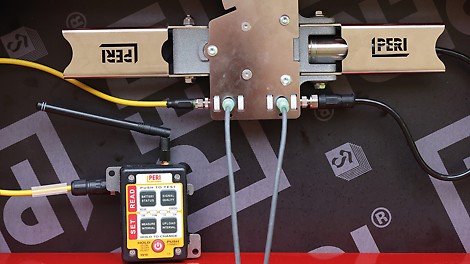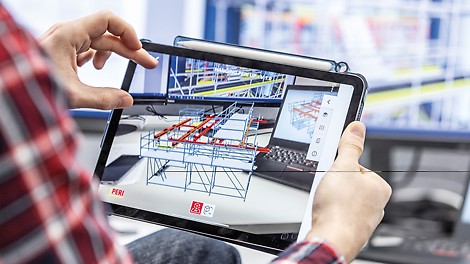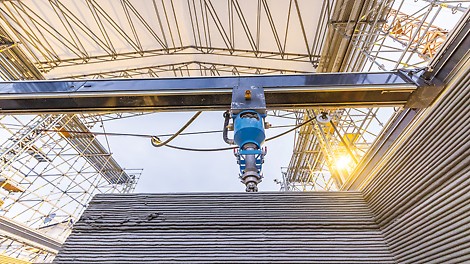 With a wide range of digital services and products, PERI offers support on the way to the digital future of construction and will be presenting numerous solutions at bauma 2022 that provide support during various project phases. The portfolio being presented ranges from the initial visualisation of the construction project right through to the option of monitoring the final results with pinpoint accuracy: In addition to in-house planning software, a system configurator, the PERI component library for BIM software and the myPERI Customer Portal, PERI also offers sensor technologies for determining material conditions as well as numerous other innovative technologies.
PERI supports digital transformation in times of skills shortages
All PERI solutions have one thing in common: they simplify the implementation of formwork and scaffolding projects, and are designed for ease of use and high user benefit. "With our digital solutions, we are able to generate additional added value for our customers' core processes. The profound transformation of construction methods and processes driven and enabled by digital technology allows us to significantly increase efficiency, safety and automation," explains Michel Seeger, Head of Digital Products and Services of the PERI Group.
Whether in the office or on the construction site: PERI's digital planning solutions simplify the process planning of formwork and scaffolding projects and offer a realistic visualisation of the project planning. From valuable product-related apps for simple calculations with PERI systems and comprehensive software to tools that bring planning to life using augmented and virtual reality – the portfolio is constantly being expanded.
In addition, PERI's digital offering supports companies in actively counteracting the shortage of skilled workers in the construction industry and in future-proofing their business. With automated work processes as well as more ergonomic, cleaner and safer working conditions, the use of PERI tools creates new opportunities to retain skilled personnel in the long term.
Visitors to the trade show can try out PERI's software and tools and digitally experience project examples in an exchange with experts. Interested parties will have the opportunity to immerse themselves in extended reality directly on site or get to know the extended planning possibilities of the various apps. In addition, PERI also provides an outlook on what the future of digital applications may look like.
Optimised concreting processes with PERI sensor technology
PERI uses its expertise as a provider of comprehensive solutions along the entire value-added chain and, with PERI InSite Construction (ISC), also presents a sensor portfolio that has the complete concreting process in view and optimally complements common formwork systems. Thanks to digital temperature monitoring, concrete maturity determination and concrete pressure monitoring, the sensor technology comes into play exactly where highly qualified workers and many years of concreting experience are in short supply. It supports site personnel in making informed decisions about the concreting process. For example, the optimal striking time can be determined on the basis of meaningful real-time data without having to rely on tables and empirical values. In addition, the digital concrete analysis is characterised by sustainability, as modified and adapted concrete formulations can also be analysed without any problems.
A look into the future of building
The construction industry is changing faster than ever and is craving ingenuity and creativity. In view of the global developments of labour and housing shortages, increasing productivity is a major challenge for the construction industry. PERI is therefore actively engaged in researching disruptive technologies that have the potential to revolutionise the construction industry and house building of the future. During the stand tour, visitors can look forward to a live demonstration of the printing process with the 3D construction printer, and learn more about the comprehensive service portfolio of the PERI 3D printing team. In addition, PERI will present new possibilities for the automated erection of reinforced concrete structures.
Developing new architectural potential
With 3D construction printing, PERI has already been demonstrating its competence for several years in breaking new ground, setting impulses and leading disruptive technologies to market maturity, even outside the traditional formwork business. In the printing technology, PERI relies on the COBOD BOD2 gantry printer from the Danish manufacturer and market leader COBOD, in which PERI has already held a stake since 2018.
"3D construction printing has great potential. We believe in this completely new construction technology and want to develop and support this emerging market from the word go. Good ideas are one thing. But it is equally important to have the entrepreneurial courage to think about things in a new way and to question what we are used to," says Fabian Meyer-Broetz, Head of 3D Construction Printing at the PERI Group.
As an automated and additive manufacturing process, 3D construction printing represents an alternative way of building houses. By means of a 3D printer, concrete structures can be quickly and inexpensively realised without any formwork and a high degree of design freedom. This makes the process perfectly suited for use in residential construction and in the creation of individual prefabricated parts. 3D construction printing is opening up completely new design potential for architects, as individual structures with unprecedented surfaces, shapes and colours can be easily developed and realised. In addition, using the COBOD BOD2 also paves the way for problem-free production of overhangs and the use of different widths and heights for the print layers. Another advantage of the method: other trades, e.g. installation of insulation materials or cable ducts, can be easily and quickly integrated which reduces the degree of coordination required and increases the efficiency on the construction site.
Contact persons
If you have any further questions about text or image material, please contact our press department directly.
Markus Woehl

Business & Finance Media

Tanja Häuptle

Trade Media