The images in more detail
The following is an overview of the images contained in the press set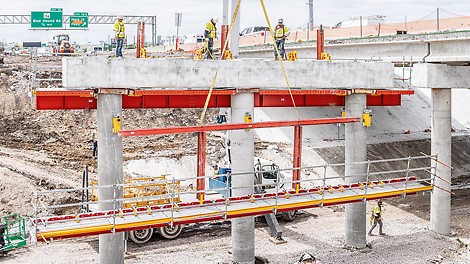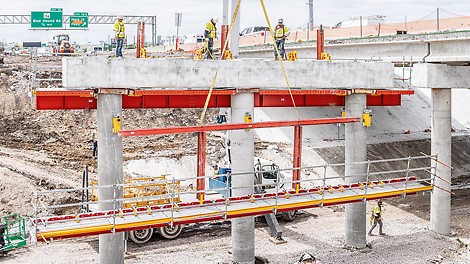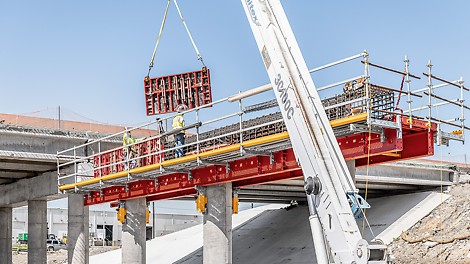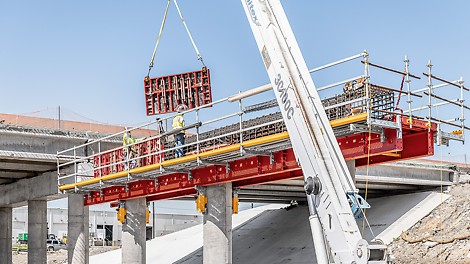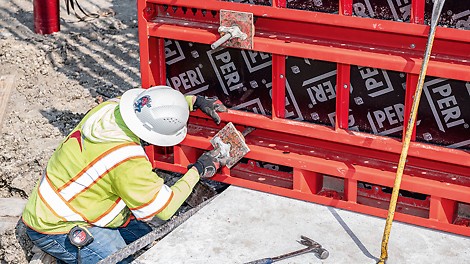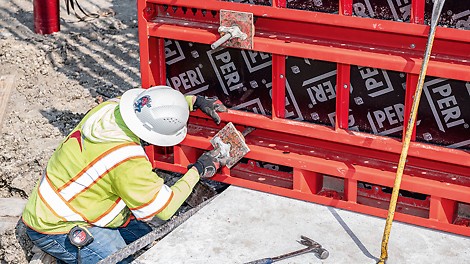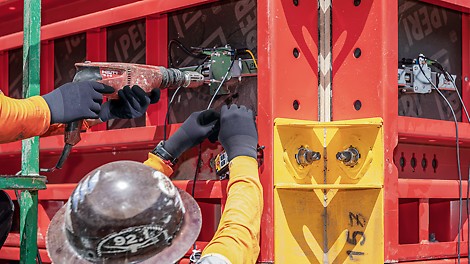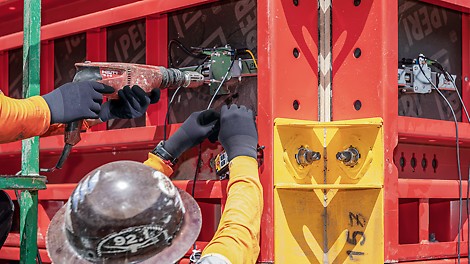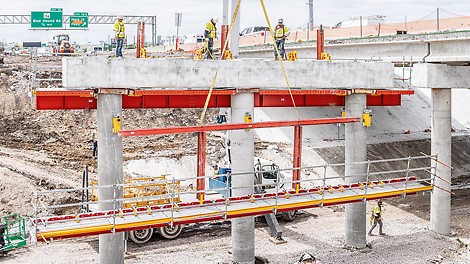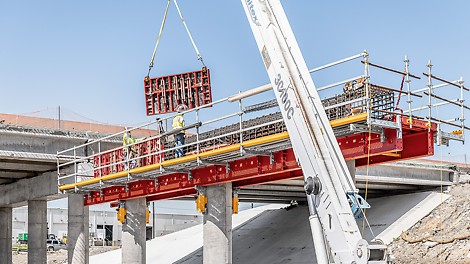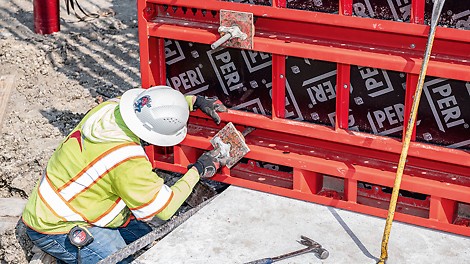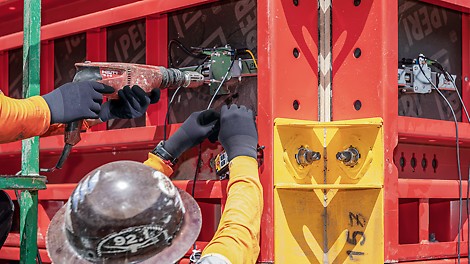 With VARIOKIT Pier System VPS, PERI is presenting a new high-performance system for bridge pier construction. Initially, the VPS system will only be available in the USA, but further market launches are planned. "PERI USA prides itself on the power of innovation and the importance of continuous improvement. VPS was developed to change the industry's approach to bridge construction," said Strydom Groenewald, CEO of PERI USA. "Our company's new product comes at a crucial time as states prepare to develop and improve infrastructure. They now have a powerful new tool in their toolbox."
All-round expertise in piers
The system is based on the VARIOKIT Engineering Construction Kit and is used in two configurations. On the one hand, VPS in the VARIOKIT Speed Stage (VSS) configuration is intended for the construction of pier caps. In this case, the use of shoring from below is not necessary. In addition to pre-assembly from a safe position on the ground, this configuration impresses with its innovative split-soffit striking method. This speeds up the cycle times significantly, which means that even fewer formwork sets need to be kept in stock compared to existing methods.
The second of the two configurations is the VARIOKIT Speed Column (VSC), which is mainly suitable for the construction of bridge piers and large columns. The system is based on the same components as the Speed Stage configuration and allows the construction of column cross-sections up to 2.25 m x 2.25 m in 5 cm increments or 8' x 8' in 2'' increments for up to 95 kN/m² (2000 psf) without ties. Further features such as the possibility of integrating PERI InSite Construction pressure sensors as well as "sharp" formlining joints, lead to high-quality concreting results.
Innovative, efficient and safe
The Speed Stage VSS combines the advantages of the classic methods of self-spanning formwork and a traditional dancefloor systems, but at the same time compensates for their disadvantages. With VSS, for example, the side formwork can be cycled already the day after concreting, and the previous reinforcement work can also be carried out conveniently. In addition, the innovative and fast split-soffit striking method can remove the dancefloor cycling off the critical path. The result: Pure efficiency through lower material requirements and shorter cycle times.
In addition, VSS offers highest level of safety across all work steps. Starting with integrated systematic safety through the use of PERI UP scaffolding components for working platforms, to the lifting of completely equipped platforms right through to striking from a safe position.
In addition, VSS stands out due to its particularly fast handling characteristics. Thanks to the X-Bolt connections and fitting pins, all work can be carried out intuitively and quickly.
The VSC Column Configuration is also in no way inferior to the Speed Stage in terms of safety and efficiency. Integrated attachment points ensure safe work processes even in exposed places. The anchorless design as well as X-Bolt and T-Bolt connections ensure efficient handling. For even more efficiency, PERI InSite pressure sensors provide real-time concrete pressure monitoring so that the permissible concrete pressure of up to 95 kN/m² can be utilised in real terms and concreting can be carried out correspondingly quickly.
New standards in bridge pier construction
"VPS was developed with the aim of setting new standards in bridge pier construction. We have clearly succeeded here, as VPS offers significant added value in terms of efficiency and safety compared to classic methods. The initial response from the USA has been excellent, but we also see a multitude of other markets worldwide where VPS is taking bridge pier construction to a new level," says Martin Hank, Product Manager for VPS at PERI, who helped develop and support the product from the initial idea to market maturity.
Contact persons
If you have any further questions about text or image material, please contact our press department directly.
Markus Woehl

Business & Finance Media

Tanja Häuptle

Trade Media