The images in more detail
The following is an overview of the images contained in the press set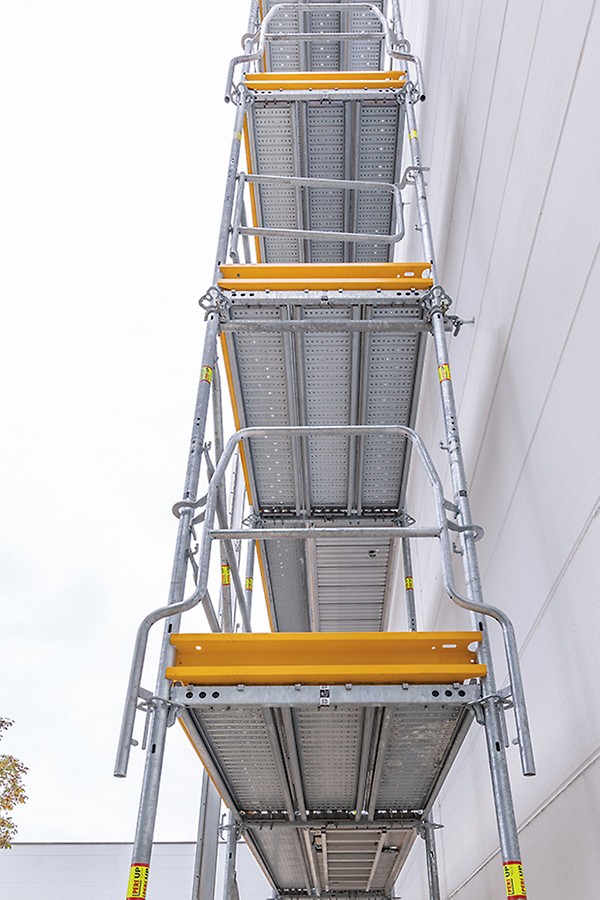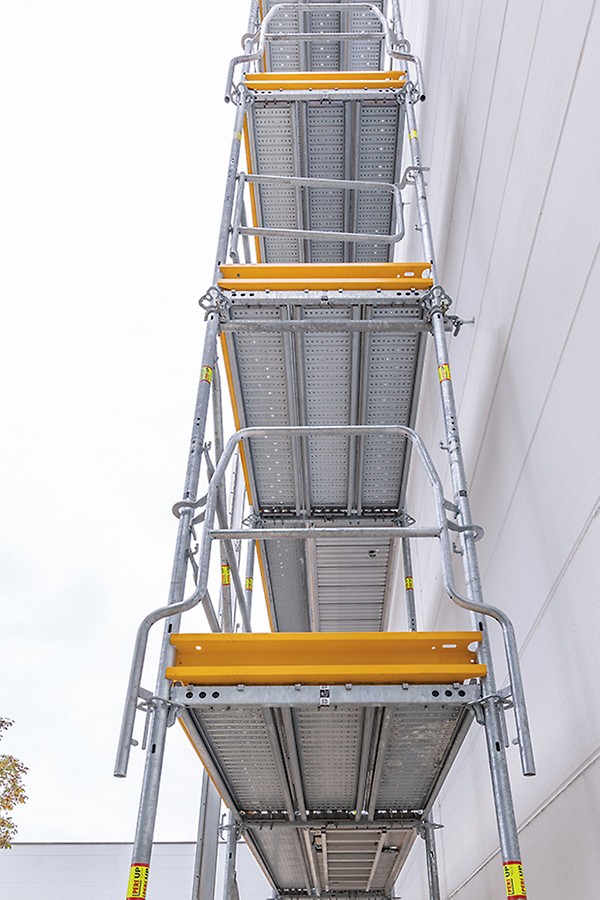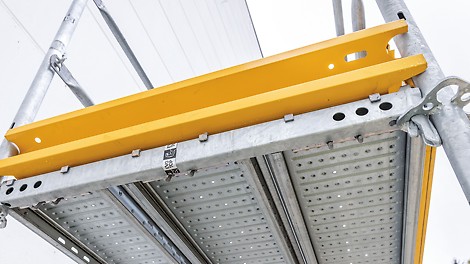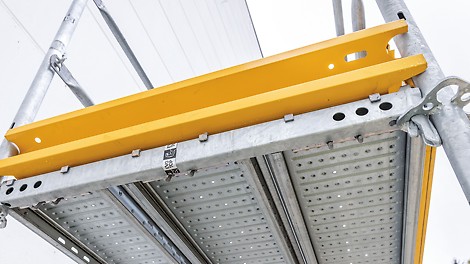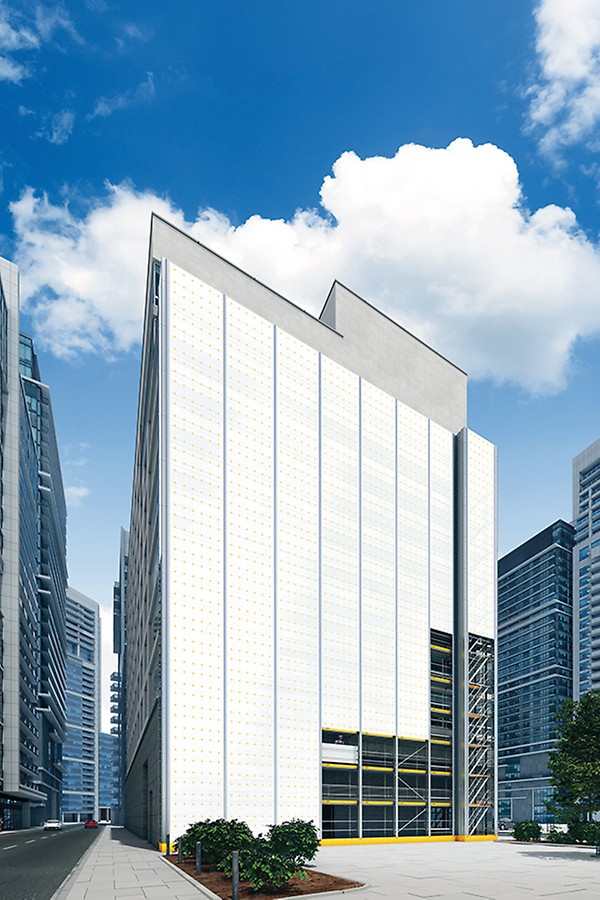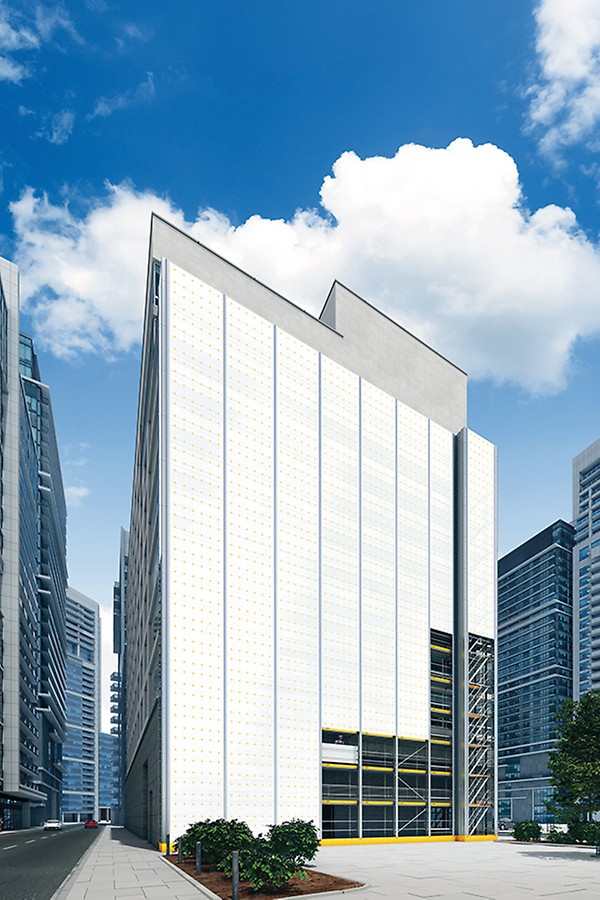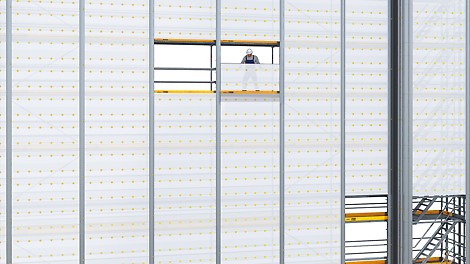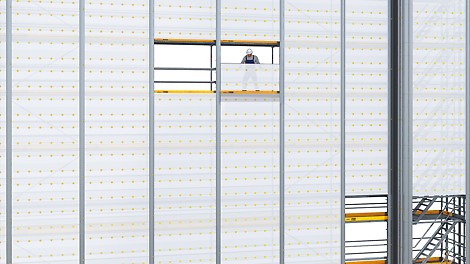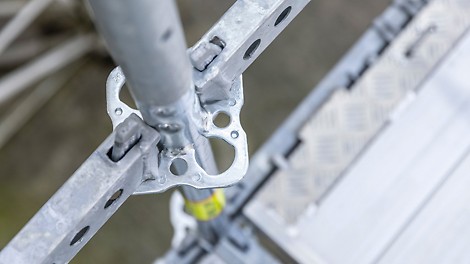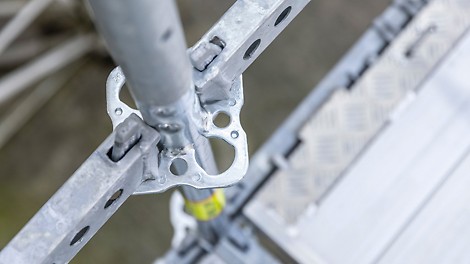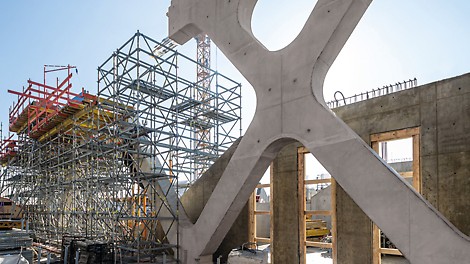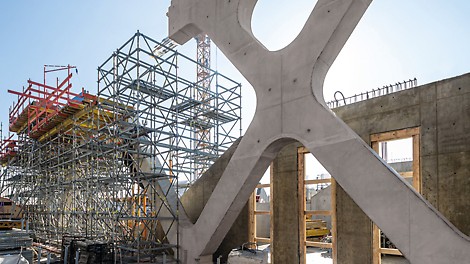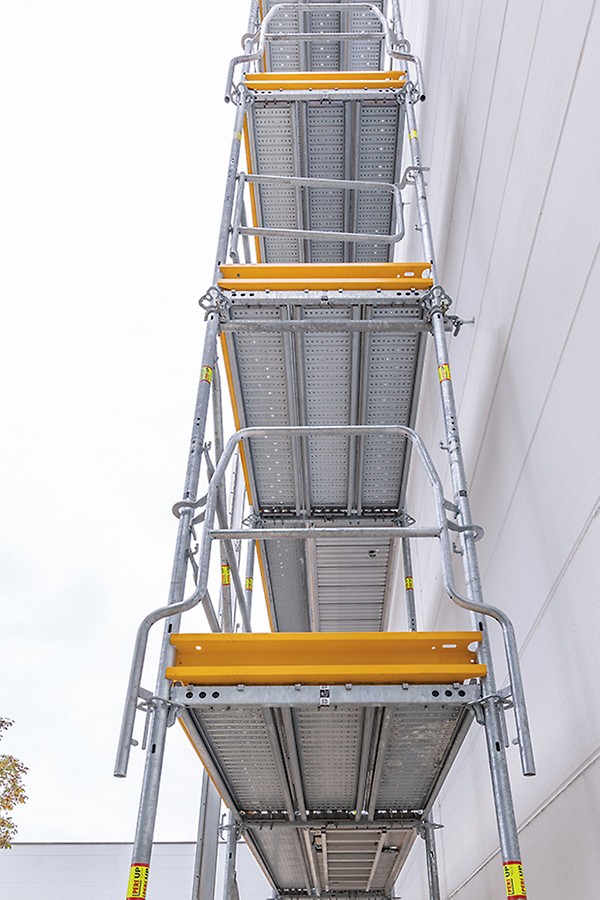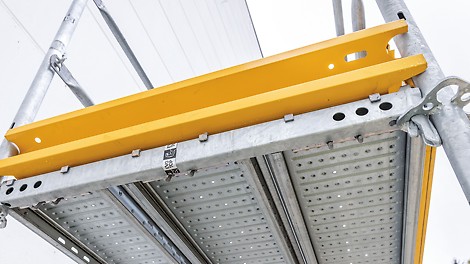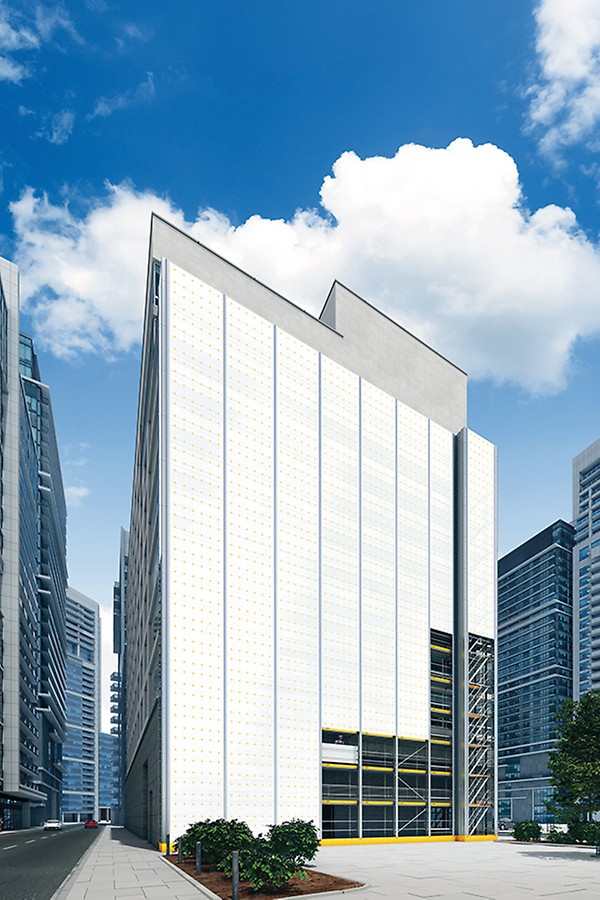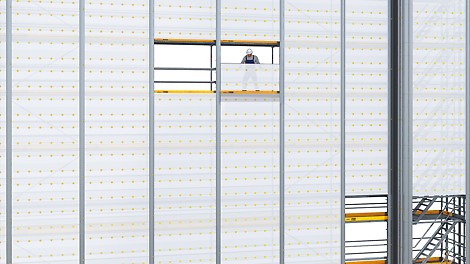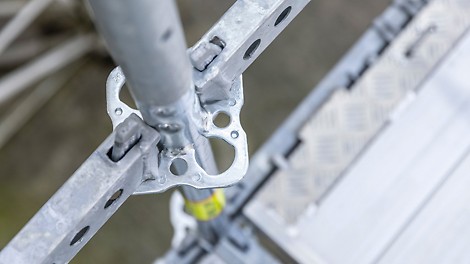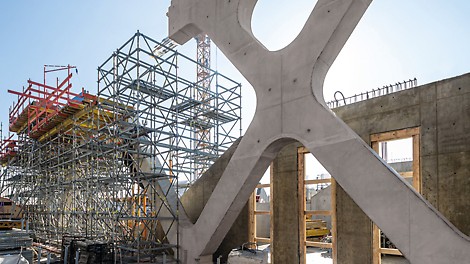 In addition to newly conceived and field-tested scaffolding solutions, visitors to this year's bauma trade fair will also have the chance to find out more about PERI's digital tools and try them out on site. This is how the scaffolding and formwork manufacturer is preparing the industry for the construction site of the future. This year, PERI is also putting the spotlight on the topic of sustainability, dedicating a special area to it at bauma.
EVOTOP – a strong series offering a wealth of possibilities
With the new EVOTOP series from the PERI UP Scaffolding Kit, PERI will be showcasing at bauma the first modular scaffolding system to receive approval from the German Institute for Structural Engineering (DIBt) with the large standard configuration. The series consists of five new components that facilitate greater heights and higher loads: three verticals and two ledgers for various requirements with an optimised scaffold node. As such, they combine the versatility of modular scaffolds with the high assembly speed required in facade scaffold construction – even in the case of demanding load and width classes. On the construction site, EVOTOP is therefore able to replace heavy, inflexible and unwieldy frames not only for complex facade geometries and high load requirements, but also on facades with simple geometries. In addition, the components can accommodate particularly high superstructure heights in standard construction and, due to the significantly reduced number of ties required, allow projects to be carried out cost-effectively. Besides the advantages regarding assembly and application diversity, the compatibility with the PERI UP Scaffolding Kit is taking full effect. Scaffolding contractors who already own PERI UP materials can easily expand their range of services with only a few components. New customers will also be able to opt for EVOTOP right from the start and benefit from the greater versatility of the components. PERI will be demonstrating the functionality of EVOTOP live at bauma and offering interested parties the opportunity to assure themselves of the benefits.
Innovative enclosure system provides optimum protection
At bauma, PERI will also be showcasing for the first time a completely new, flexible enclosure system that is the perfect addition to the PERI UP Scaffolding Kit. PERI UP Cladding facilitates swift enclosures of the scaffold and is therefore the answer to specifications relating to noise and dust protection or to the need of attractive outward appearance for building refurbishment. The virtually crevice-free enclosure system also offers increased protection for site personnel, as it protects against driving rain and strong sunlight, for example, and also minimises the feeling of height. At the same time, it is translucent enough to create a bright working environment in daylight hours. Thanks to the small number of components and the fact they are easy to handle, assembly can be carried out efficiently right there on the existing PERI UP scaffold. What's more, the extremely low individual component weight and the ability to carry out assembly from a secured position improve safety levels for the workers. The panels can be installed and removed as flexibly as is mandated for a construction site – for example, it is possible to remove individual panels at a later stage without having to dismantle surrounding components. PERI UP Cladding can be used in a highly versatile way: for cladding the complete scaffolding, in connection with a supporting scaffold or in combination with keder tarpaulins.
Optimised components that make everyday work easier
Furthermore, PERI has optimised other core components of the PERI UP Scaffolding Kit, which now boast weight savings of up to 27 percent and slimmer decks with the usual load-bearing capacity. In addition to the reduced workload for employees, this also simplifies storage and logistics. The optimised components retain their compatibility with the rest of the PERI UP Scaffolding Kit and can still be used for many possible applications and be combined with existing materials.
A scaffold for a wide range of construction applications
PERI also offers suitable scaffolding solutions for construction sites and in-situ concrete applications and will be presenting these at this year's bauma. For example, various access solutions, shoring, bracing and reinforcement scaffolds as well as working platforms are just as much a part of the portfolio as the versatile combination of the PERI UP Scaffolding Kit and the VARIOKIT Engineering Construction Kit. In order to keep material requirements and investment costs low, PERI follows the principle of facilitating a large number of applications with a small number of components.
In its role as a full-service supplier of formwork and scaffolding from a single source, PERI has also further optimised the compatibility between PERI formwork and the PERI UP Scaffolding Kit. A gridless functional strut will make it even easier to connect the PERI UP Scaffolding Kit and other accessories to the MAXIMO panels in the future.
The Shoring Tower MDS K impressively demonstrates how assembly from a secured position can go hand in hand with high assembly speed. Thanks to steel decks that climb in tandem with the system, all-round guardrails and self-locking components, the MDS K can be erected as a shoring tower or as shoring in a very short space of time. The small number of system components and repetitive assembly steps further simplify logistics and assembly. In addition, the low component weight and the ability to work in an ergonomic position provide lasting relief for the workers.
Visitors to the realistic exhibits in the PERI exhibition hall at bauma will be able to take a closer look at the various combination options and areas of application for formwork and scaffolding and discuss them with experts.
Contact persons
If you have any further questions about text or image material, please contact our press department directly.
Markus Woehl

Business & Finance Media

Tanja Häuptle

Trade Media