Your Project – Our Mission
Professional advice and expert support for our customers in the successful realization of their projects are two of our core competencies. Experienced experts give practical product recommendations on site for exactly your end-use - from conception and implementation to product maintenance.
You can find more about our products on the PERI website in your country.
All Products from a Single Source
Our plywood and engineered wood-based panels find numerous applications. Here you can see the different possible uses.
Construction

Due to its good technical properties, plywood has proven to be an important building material for the construction of small buildings, challenging structural and civil engineering projects but also for the production of individual precast concrete elements. The choice of the right shuttering panel is crucial for the appearance of the concrete surface and its shape. Due to many years of experience, we are very familiar with these conditions and the resulting requirements for formwork panels for the on-site and precast concrete construction. Our panel products offers suitable products in different coatings, wood species, composition of the panel, thicknesses and sizes for the vast majority of construction projects.

Concrete Block Industry

For the qualitative, efficient production of concrete blocks, underlays of the highest quality and grade are required. For this reason, stone factories all over the world have been relying on PERI Pave for many years.

Transport

The right plywood is of great importance when it comes to manufacturing and equipping different means of transport. Plywood convinces by its great technical properties but also through its easy workability. Moreover, panels can be delivered cut to size, which makes a decisive contribution to the efficient manufacture of vehicles. The requirements for the panels are as different as its use in commercial vehicles, trains, buses and even ships. The high-quality products from PERI are the right choice for flooring and wall cladding and can be easily adapted to individual customer requirements.

Packaging

Plywood and engineered wood-based materials, which are used as industrial packaging for high-value goods, must convince by its stability and hit resistance. A low dead weight and good machinability are also decisive factors. PERI plywood and panel products represent the ideal raw material with which the various demands on packaging can be easily fulfilled.

Timber Frame Housing

In many countries around the world, wood is traditionally used as a constructive building material for floors, walls as well as for roofs and ceilings. In addition to exact dimensional accuracy and high dimensional stability, compliance with building regulations is a key requirement for the panel used. PERI plywood and engineered wood-based products are ideally suited for structural and non-load-bearing applications for timber frame housing.

Decorative Applications and Furniture

In decorative applications, plywood convinces in the same way with its natural beauty and changeability. The wood products are used in particular as cladding or ceiling panels as well as for joinery. Due to its diverse properties, PERI panel products are also highly regarded by our customers from the furniture industry worldwide. Whether natural or extravagant, in standard version or manufactured to special customer requirements - plywood and engineered wood-base panels offered by PERI represent the optimal material for the realization of creative ideas.
Our plywood and engineered wood-based panels find numerous applications. Here you can see the different possible uses.
Product Variety that Convinces
With the variety of our products, we support our clients from different application areas around the world to realize their projects. Whether it's plywood with an abrasion-resistant coating for vehicle construction, cost-efficient packaging plywood, veneered panels for interior applications or load-bearing panel products for structural requirements – with our product portfolio we always set our customer and their requirements in focus.
Plywood

Plywood is made of thin veneers, which are glued together crosswise. The fibres, which are thus arranged at right angles, reduce the swelling and shrinking behavior of the board and contribute to the advantageous technical properties of this material. Depending on the type of wood used, multiplex boards can be characterized by their low dead weight combined with good strength values. Coatings and finishes underline or modify the natural appearance of the wood at the same time. Beyond its traditional use in the construction sector, plywood is also an important component in the transport and packaging industry. Plywood is also of great importance in the furniture- and engineered-wood flooring industry. Moreover it is also used for decorative applications and reflects the versatile use of this product made from the renewable raw material wood.

Engineered wood-based products

In addition to fibreboard and chipboard, LVL (Laminated Veneer Lumber) and CLT (Cross-Laminated Timber) belong to the most well-known engineered wood materials. The products made from wood fibres or strands, such as HDF (High Density Fibrebord), MDF (Medium Density Fibreboard) or OSB (Oriented Strand Board) can be characterized by their homogeneous appearance. They are suitable for many different applications in dry and wet areas, both for load-bearing and non-structural purposes. Comparable to plywood, laminated veneer lumber (LVL) is produced from glued and pressed veneers. The fibres of the veneers or strips are oriented in the same direction, which makes the product attractive for many applications in the building industry. CLT is made out of lumber which hare glued together in a cross-bonded way. Increased rigidity and strength are just two advantages of these wood materials.

Sawn Timber and Planed Goods

Boards, beams, planks or battens - sawn timber in all its varieties is ideally suited for both simple and demanding applications indoors and outdoors. Traditionally, this material is used for construction purposes or as interior and exterior cladding for buildings. The production of packaging, high-quality furniture or its use as flooring also reflects the versatility of sawn timber in everyday use. The beauty of nature is enhanced by the light, unique appearance of the wood, giving end products and buildings their unique charm. Different patterns and types of wood characterize the properties of the product as well as its further processing and finishing.
On-site Worldwide
Our PERI storage facilities ensure that urgent requirements for materials can be met locally. In this way, we are able to supply our products in every country at excellent price-performance ratio. Our customers benefit from long-term cooperation with international leading manufacturers and our first-class logistics network.
Please visit the PERI website for your country for more detailed information.
Sustainable Management As a Basic Principle of PERI
Wood is a renewable natural raw material with the best conditions for sustainable use in the building industry and in various industrial applications.
Healthy trees and forests are the "green lungs of our earth". With their important properties, they are decisive for a smoothly functioning ecosystem. Their existence and performance must therefore be particularly protected - today and in the future.
We are aware of this responsibility towards the environment and society and set a good example. Ecologically, economically and socially responsible actions are firmly established values that determine our daily activities.
Are You Looking For the Right Solution?
The PERI colleagues on site will be happy to provide you with detailed information. Simply visit the PERI website for your country.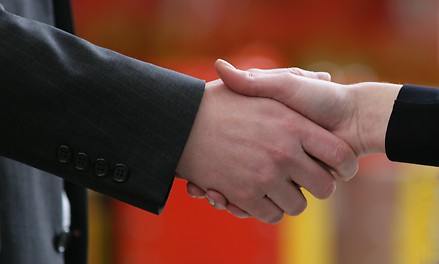 Application as Supplier
You want to become a PERI supplier?